San Diego

Educators

Leaders

Families

Volunteers

Advocates

Community

You
for every child.
San Diegans know how to solve tough problems. We fight disease, advance technology, and serve our country. With the same people, vision, and initiative, we can end childhood poverty.
The Problem

40% of San Diego children under the age of 12 are experiencing poverty.
We all want our children
to feel safe, healthy, and happy,
to make friends and do well in school,
to get started on a positive path.
Yet nearly 200,000 of San Diego County's
youngest children are growing up with
unequal access to critical building blocks.
We Believe
Every child deserves healthy food, stable housing, reliable healthcare, and quality childcare and early education.
In a county as wealthy as San Diego,
no child's basic needs should go unmet.
And yet
Child poverty in San Diego
might surprise you.
It impacts families in nearly every neighborhood. 
It transcends finances, affecting families' access to community resources and ability to get ahead.
It changes how children can live, learn, and play, and creates barriers to achieving their dreams.
Discover what child poverty looks like where you live,
so we can improve this map together.
By Working Together
We can cut the experience of child poverty in San Diego in half by 2030.
People Power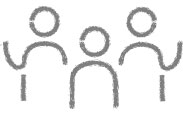 We're powered by community.
We're bringing together an unprecedented coalition of newcomers, seasoned champions, and organizations with a long history of fighting poverty in San Diego.
We're saving a place for you.
Shared Vision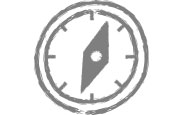 Cutting child poverty
is our true north.
In pursuit of that vision, we'll create an action plan, coordinate work happening across the county, measure and report our progress, and keep our coalition informed.
Bold Initiative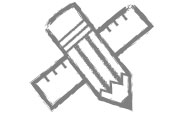 We'll back big ideas
guided by families.
We'll build partnerships across San Diego County to brainstorm, design, and pilot new projects using a process that puts San Diego families at the center.