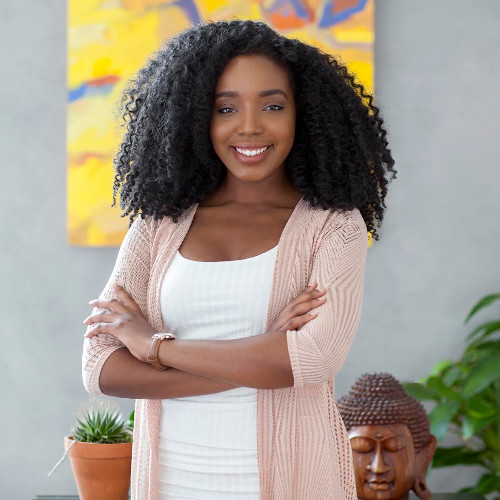 Khea Pollard is the Director of San Diego for Every Child. She has several years of experience fostering collaboration, facilitating dialogue, and implementing policy to make improvements in health, human service, and criminal justice systems. Her skills include facilitating interagency communication, generating solution-focused dialogue, project management, and strategic planning.
Prior to joining San Diego for Every Child, Pollard was a Justice Program Manager for the National Association of Counties, serving County governments across the United States. Her work focused on the intersection of behavioral health, criminal justice reform, and racial equity, supporting counties to make evidence-based policy changes, providing trainings, implement quality assurance practices, and facilitate multijurisdictional information sharing to reduce the number of individuals with mental illness in county jails.
Locally, Pollard served as the Health and Human Services Policy Advisor and Community Representative to Supervisor Greg Cox at the County San Diego, advising on issues pertaining to children and youth, education, child welfare, juvenile justice, safety net and eligibility programs, behavioral health, and probation.
She enjoys supporting community-based organizations, currently serving as the Youth Prioritization Mentor for San Diego Youth Will. She has worked on numerous nonprofit consulting projects in the areas of finance, board development, strategic planning, policy, civic engagement, human resources and more. Pollard is also a proud Alumna of the RISE Urban Leadership Fellowship Program and a small business owner.
A native San Diegan, Pollard graduated from the University of San Diego (USD) with a B.A. in English, a B.A. in Ethnic Studies, and a Master's degree in Nonprofit Leadership and Management.