Data from San Diego Hunger Coalition
SDHC releases quarterly updates on the status of nutrition insecurity, food assistance, and the meal gap.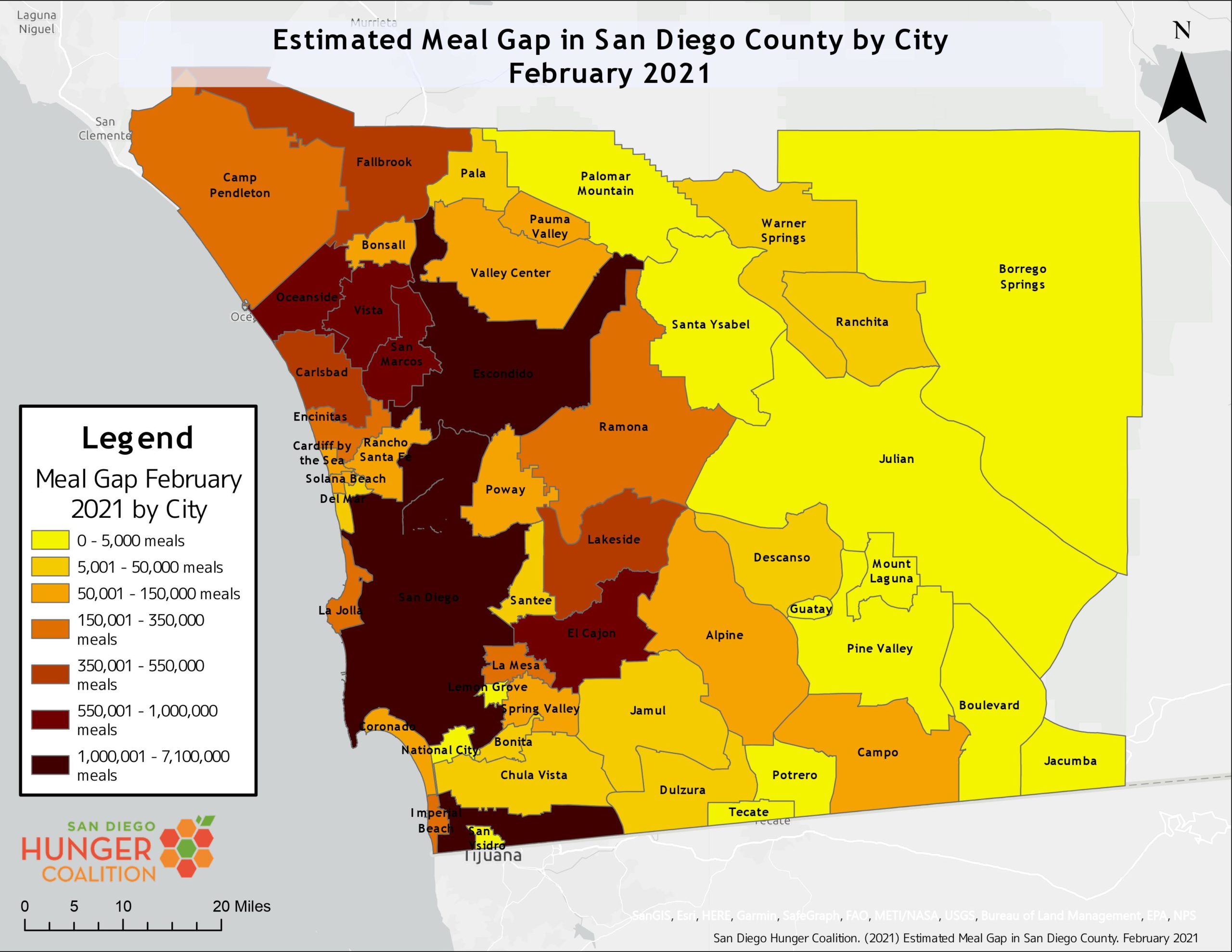 Our partners at the San Diego Hunger Coalition have released updated information on child food insecurity in San Diego County.
This data is an important resource on giving San Diegans an insight on the meal gap.
The Meal Gap, our official measure of food insecurity, represents the meals missing from the homes of families and individuals struggling to put food on the table—or, when household food budgets fall too short to secure adequate, nutritious food year-round.
With this new data – it's important to support universal school meals and flexible funding for families.
Check out their updates here: https://www.sandiegohungercoalition.org/maps-tables